Application of subconscious
Application of subconscious
再び70年代ポストパンクの衝動と、革新的な80年代インダストリアル・ミュージックへと放射するかのように、先日の引っ越しで2部屋も山積みになった段ボール箱のなかから無作為にアーカイヴOblique Strategiesでは未整理の一箱を取り出し、インダストリアル・サウンド・コラージュという独自の音響空間を構築してきたソヴィエト・フランスの銀色アルミ箔のジャケットの83年の作品Norschなど数10枚のレコードを聴いていると、そこには古典的なピエール・ブーレーズ、ルチアーノ・ベルノ、シュトックハウゼンからノイやカン、初期のクラフトワーク、それとスロッビング・グリッスル、23スキ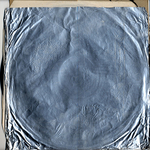 ZOVIET : FRANCE / NORSCH ( RED 23 )
ドゥまでの、ノイズの非音楽的サウンド形式とテクスチャーが浮かび上がってくる。ロックを聴き始めた60年代のあの頃から今まで、ずっと無意識にレイヨニズム ( 光線主義 )からシュプレマティズム、ロシア構成主義からドイツのバウハウスにみられるモダン・アヴァンギャルド、ダダやデカダンスの文脈を追い求めていたのではないか。そこに新しい音楽を求めてきたのと同時に新しい人間を夢見ていたのかも知れない。「音楽は本当に直感的に、潜在意識のアプリケーションを持つことができる」とBrian Duguidはソヴィエト・フランスの古いインタヴュー記事のなかで綴っていたけれど、キミはもうそのアプリケーションを手に入れたのかな。ここに紹介するレコードは80年代中期の作品ばかりだが、あの時代、こうした音楽はサウンド・インスタレーションとして展開すべきだったし、紹介すべきだったなという思いを強くした。今後ボクのやることは、きっとそれだろう。音楽の美術的展開。そして古い70-80年代音楽をもう一度慈しみ再考察する時が来ているように思える。なぜなら世界は古いも新しいもない、夢と現実、80年代と2012年の時間軸が交錯する複数の現実が存在するパラレル・ワールドに侵入しているからだ。
80年代中期、ボクは音楽評論の第一線から退いた。最後に編集していた「 EGO」以外に、一切このニッポンでは取り上げられもしなかったこうしたレコードを20数年ぶりに手もとに引き寄せて、いろいろ思索していると、文学や美術などに比較すると、音楽評論家や音楽ジャーナリズム、音楽批評に対しての社会的認知度の低いこのニッポンで生きることの、虚しさが突き上げてきて、自死した2人の先輩たちの失意や悔しさと同時に、このニッポンでの洋楽に群がる音楽ファンの品格と質の悪さを思い知らされる。唯一救いをみつけられるとするなら、こうした音楽にみられるジャケット・アートのオブジェに惹かれた、一種のデザイン的解釈をしていた美術系のリスナーだけかも。80年代、こうした音楽をリアルタイムに聴いていたひとは、きっと最先端のインダストリアル・ダブやグリッチ、ミニマルダブ、ウィッチ・エレクトロニック、ダークアンビエント、モダン・クラシックなどにも興味を示していることだろうと、思いたい。 ( そろそろこのブログも特定の人にだけ見れるパスワード式にするか、と検討中 )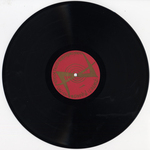 ZOVIET : FRANCE / NORSCH ( RED 23 )
Norsch Tauss
Norsch Baelmaen
Norsch Virang
Norsch Imirsch
Norsch Vorvah
composed and produced, performed by Ben Ponton, Peter Jensen, Robin Storey
Mastered by Porky
*Came in an embossed aluminium foil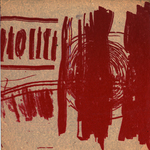 sleeve. Some copies with sprayed dots in green and red colour. With silk-screened inlet or printed cardboard
made in UK
RED RHINO RECORDS 1983
Zoviet France
Profile:
Zoviet France is an idiosyncratic collective of anonymous postindustrialists, dronologists, and pseudo-ethnomusicologists. Their investigations have taken them into fictional cultures where nothing is easily located and reality often slips into the hypnagogic. Having secluded themselves in Newcastle, England since their inception in 1980, Zoviet France have developed a radical relationship with the cheap technologies of old-fashioned tape recorders, homemade acoustic instruments, primitive looping and sampling devices, and basic dub trickery. From these machines, the collective has crafted a distinctly unique vocabulary of postindustrial sonic hypnosis. Just as Zoviet France's sound was alchemic reconfigurations of inexpensive technologies, their vinyl packaging literally covered their sounds with aluminum, roofing shingles and porcelain.
Members:
Lisa Hale (1980-1981)
Robin Storey (1980-1992)
Peter Jensen (1980-1984)
Ben Ponton (1980-present)
Paolo di Paolo (1984-1986)
Mark Spybey (1987-1989)
Andy Eardley (1990-1995)
Mark Warren (1995-present)
: Zoviet : France : - Norsch Imirsch (1983)

Zoviet France - Norsch.

the-edge.ws/zoviet
http://www.the-edge.ws/zoviet/
http://www.youtube.com/results?search_query=ZOVIET+%3A+FRANCE+&aq=f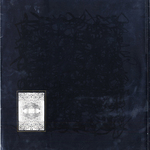 THE HAFLER TRIO / INTOUTOF ( KK 008 )
A1. Initiation
A2. Ascent
A3. Purgatory No. 1 - 'Remorse'
B1. Purgatory No. 2 - 'Work'
B2. Descent
B3. Consecration
Copyright (c) – The Hafler Trio
made in Belgium
KK RECORDS 1988




Notes▼
'Ascent' with gratefully acknowledged in location from Ward Phillips. All material present generated between 1985 and 1987. Processed at Suitcase Studios, NL, 1987-88. All titles published by Coble. Text & Photographs © The Hafler Trio 1988.
Foldout, die-cut, embossed sleeve with foldout inner sleeve.
Side A ends in a locked groove
http://www.simplysuperior.org/
http://www.myspace.com/thehaflertrio
The Hafler Trio - members Andrew McKenzie, Chris Watson, Dr. Edward Moolenbeek
Profile: The Hafler Trio as it now exists is an organisation dedicated to the dissemination of information, principally in the recorded medium, but neccessarily involved in the intersections between the related disciplines and the furtherance of their effectiveness to provide an antidote to the tendencies prevalent in their use at the present time.
The releases of The Hafler Trio are primarily concerned with research and presentation of the findings that result, and as such are a coninually growing and evolving library - a source of stimulation to action - in direct opposition to the lethargic obsession with escapism provided by the means of entertainment currently available.
The Hafler Trio are interested in three essentials only; the body, the mind, and the spirit. Everything else follows directly from these points and is contained within them. In short, The Hafler Trio facilitates interaction in an organic manner that is not directly coerced, but unless effort on the part of the recipient is engaged, the circle cannot be completed.
Although The Hafler Trio was originally founded by Andrew McKenzie and Christopher Watson, the only member currently remaining is McKenzie. A third founding member, the scientist Dr. Edward Moolenbeck, turned out to be a fiction
created by the other two.
http://www.youtube.com/results?search_query=Hafler+Trio&aq=f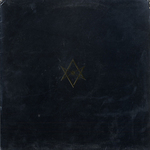 ALEISTER CROWLEY / ELEVEN ( GOETIA 666 )
A1. The Call Of The First Aethyr (Enochian)
A2. The Call Of The First Aethyr (English)
A3. The Call Of The Second Aethyr (Enochian)
A4. The Call Of The Second Aethyr (English)
B1. La Gitana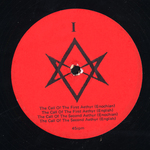 B2. The Pentagram
B3. One Sovereign For Woman
B4. The Poet
B5. At Sea
B6. Fingernails
B7. The Titanic
B8. Collects From The Gnostic Mass
B9. Vive La France
**The contents are a collection of spoken recordings made by Aleister Crowley, done on wax cylinders between 1910 and 1914.
There is no label information on the record
--------------- 1986
Aleister Crowley - The Call Of The First Aethyr

**From "The Great Beast Speaks" recorded in 1920
The Call Of The First Aethyr (English version + Enochian with a pauze between the two)
http://www.controverscial.com/Aleister%20Crowley.htm
http://www.youtube.com/results?search_query=Aleister+crowley&aq=f
http://ja.wikipedia.org/wiki/アレイスター・クロウリー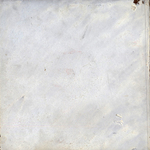 JOHN BENDER / PLASTER FALLING ( RS 003 )
A1. 43B6 Station
A2. 42B4 Plaster
A3. 39A4 Women
A4. 45A2 People
B1. 39A5 Something
B2. 35B5 Records
B3. 34B1 Knuckles
B4. 38A1 Cities
B5. 45A1 Street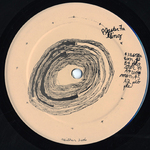 John Bender - vocals, instruments, words, music, production and selection
Vicki Mansoor - cover technology and label design
Ron Hamad and Jaroslav Studenka - engineering and treatment
onto mastring lape at Wguc studios
Bob Seintz - mastring
oressed at QCA
made in US
RECORD SLUTS 1981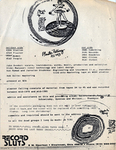 This post represents the first installment of old out-of-print vinyl-to-mp3 downloads being put online. I figured that I would start with John Bender, because back when I had my list of mp3s online, he was one of the most requested artist.
And who blames people for asking! The records have long been out of print and are fetching stupid prices that go well above $200 for a copy. I do sort of keep my eyes open for whether it has been reissued or not, but at the moment, it doesn't seem like it, so I'm thinking of starting a series of postings which will put some of my out-of-print collection online (that which I have with me, of course—I left most of it behind in the States)
This record is overall a pretty cool early electronic record. I don't know if John Bender actually influenced any current electronic artists, but you can certainly hear that he was doing some pretty cool stuff in the late 1970s and early 1980s that still sort of stands up well today….
These recordings were taken from vinyl and went straight to my HiMD recorder in the high-quality setting. I didn't bother split up the tracks, but if you go to my Vinyl to HiMD collection and view Disc 7, you can get an the track listing and a small version of the cover.
****
There isn't a ton of info out there on John Bender, so I apologize. This album is two tracks (Neither Side, and Nor Side [Side A & B of the LP]), with each track containing several songs. It's incredible lo-fi minimalist electronic groove. Reminiscent at times of a darker Bruce Haack (Haackula era more then anything), this album is super fuzzed out and surreal electronic goodness. Bender has a voice unlike any other. If you've never heard it, then get it. You'll thank me. I'm gonna upload some more Bender in the near future.
"From Tapes 34 to 45, 1979-81. The album sleeve is covered in white plaster and you have to cut the sleeve open to get the record out. First edition with artist name, title and label hand written in plaster. Second edition with sprayed title and catalog no. on front and printed tracklist and album information on the back side." - Discogs.com
John Bender - 42B4 Plaster

John Bender - 39A5 Something
http://youtu.be/d39PkoftgjM
http://free.pages.at/aspects/johnbender/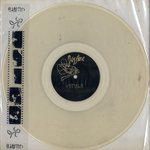 KALLABRIS / KALLABRIS ( JAZZTONE j.t.138 )
A1. Untitled
2. Untitled
3. Untitled
4. Untitled
B1. Untitled
2. Untitled
3. Untitled
*This is the 1st edition on transparent vinyl in transparent cover with a
transparent inlay limited to 500 copies
made in Jarmany
limited edition clear vinyl
***Real Name: Michael Anacker
Profile: Kallabris belongs to those mythical groups emerging from the mid 80s 'industrial' music. Kallabris come from the Cranioclast areas (who, even when a little bit more active, are likewise obscure), but operate within more acoustic music. Piano, accordion and voice play a role.
JAZZTONE 1987
kallabris.de
http://www.kallabris.de/
Kallabris - A2 Untitled

Kallabris-Untitled 1987 (Death Drone-Industrial Drone)

**Mysterious and weird sounds from this cult German 80's Industrial Drone Ambient-Death Industrial-Chamber Experimental project.Enjoy in some real sick sounds and voice
http://www.discogs.com/artist/Kallabris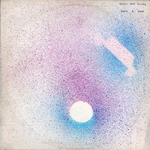 UDDER MILK DECAY / TAKE A TEAT ( Teet 001 )
A. Top
B. Bottom
produced by Jim Hunkin, Tim Hunkin
*Spraypainted sleeve rubber stamped with the artist and and title.
Fold-out insert with text: "Take A Teat by Udder Milk Decay. Produced by Tim Hunkin and Jim Hunkin."
The record's labels appear to be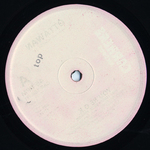 recycled Carrere labels for the artist Saxon
made in UK
NOT ON LABEL ( Udder Milk Decay Self Released ) 1981
Udder Milk Decay - Track 2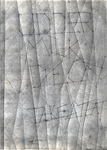 From:Head Heritage
DDER MILK DECAY
TAKE A TEAT
Released 1980 ? on [no label]
Reviewed by Al Telstar, 13/11/2005ce
This album is one of my favourite and most mysterious LPs. The packaging itself is DIY at its most basic: Plain white jacket with spraypainted colour and the groups' name and album title rubber stamped on the cover. No date of release but I'm guessing early Eighties. The labels on the record itself are recycled and appear to be originally slated for a Saxon release on Carrere. There is a one-sided insert which carries the records information. There isn't much, so I can reproduce the entire liner notes here:
"Take A Teat by Udder Milk Decay. Produced by Tim Hunkin and Jim Hunkin."
Not very enlightening. There is a sculptor by the name of Tim Hunkin but when I emailed him regarding this album, he assured me that it wasn't him ("Good name though").
On to the music which is primitive lo-tech electronics at its best. The album starts with a short track, which sounds like plucked strings (could be a guitar or a harp or bedsprings for that matter); the second has Wasp-like whirrs, beeps, bloops and whistles that evolve at a leisurely pace which has some similarity to Nik Raicevic's "Head" album but less circular. Track three sounds like a radio tuning in and away from white noise. Track four? Like track two after a bulk eraser had a pass over the tape.
Side two begins with a triple-speed recording of a conversation. I can't make out what the voices are talking about, but it does sound quite earnest. The lengthy second track suggests a BBC Radiophonic Workshop soundtrack for a stop-motion version of Dr. Who. The final cut features heavily processed sounds (a treated orchestral recording perhaps?) broadcast from a cavern.
In the event of finding a copy in a used shop or thrift store: buy it as it is a curious and improbable album that isn't likely going to get the deluxe cd reissue treatment.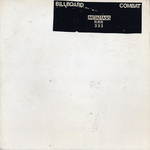 BILLBOARD COMBAT / METASTASIS ( RRR 333 )
A. Untitled
B. Untitled
**limited and numbered edition of 100. anti-record
each one is a two sided collage, using material like paint, cardboard, printed matter, razors, screws and adhesive tape, using the vinyl as a canvas
made in US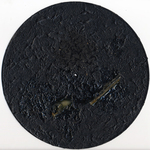 RRRecords 1988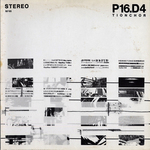 P16.D4 / TIONCHOR ( SLP 013 )
A1. P16.D4 – Physisch Erschöpft
A2. P16.D4 – Koronardilatation
A3. P16.D4 – Distruct Fragment Zero * featuring – Onnyk
A4. P16.D4 – Aktion: Leer. Korn; Bier
A5. P16.D4 – Setebos
A6. P16.D4 – nkubationskreise *vocals – Joachim Stender, Lisa (7) electronics – RW organ – Achim Szepanski bass – RS drums – Gerd Poppe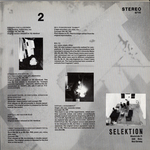 A7. P16.D4 and S.B.O.T.H.I. – 85/86/83
B1. P16.D4 – Bürgerliche Illusionen
B2. P16.D4 – Strauchelnde Säulen
B3. P16.D4 – Aus Angst Davor, Zu Ersticken, Sprach Er Beim Essen Nie
B4. P16.D4 – Just Call Me Vacuum Head
B5. P16.D4 – "Okay" She Said With Her Customary Total Lack Of Consideration
B6. P16.D4 – SBII: Pionierchor "Diamat"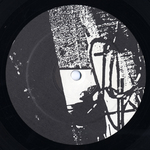 B7. P16.D4 – Mal Vu
B8. P16.D4 – Virtuell Ausgemerzt
performer - Ewald Weber, Ralf Wehowsky, Roger Schönauer, Stefan Schmidt
artwork - Horst Maus
photography - Makxs Caspers
liner notes - RW
made in Germany
SELEKTION 1987
****Track A1 original version released on Sensationnel Le Journal No 1 C60 (Illusion Production, IP 012); this is a slightly different mix.
Track A2 original version released on Born Out of Dreams LP (Frux, FRLP1); abridged and reversed version on Dry Lungs LP (Placebo Pla-15); this is an edited remix.
Track A3 originally released on Mail Music LP (Nicola Frangione, LP 001); further transformations of this material were used for "Ext. Symbols" released on Distruct LP.
Track A4 original version released on Anthems LP (Trax, 09/83); this is a slightly different remix.
Track A5 original version released on Hate's Our Belief 2 x C90 (Torture Clinique) in mono; a revised version (some instrumental and vocal parts added) was released on Necronomicon 2 2 x C90 (Necronomicon, N 002); this is an abridged and restructured version of the original track.
Track A6 is a live version of P.D.'s "Progressive Disco" (studio version on P.D.'s Inweglos LP, 1980), recorded by P16.D4 in Guntersblum Dec 1980, cut and processed (w/original P.D. vocal material) 3 years later; original version on Funk 2 / Audiology No. 3 C60 (Vox Man Records, A No. 3); reverse version on Musica Venenae C60 (XXX, 30); this is an edited and restructured version of the forward version.
Track A7 started as "83" which was a version of some material used for "Dumpfes Begleitgefühl" (on Kühe in 1/2 Trauer) and was given to S.B.O.T.H.I. and transformed into "85"; this double-piece was the first result of the NNNN! project, but released later on Bad Alchemy Nr. 5 magazine w/ cassette (B.A. Nr.5), combined with a new recording: "86".
Track B1 original version released on Cadavres Exquis C90 (Chimik Communications, CC 01).
Track B2 original version released on Magnificant March Of The Dead Monkeys LP (Cordelia, Ericat 003).
Track B3 and B5 first release on Devastate To Liberate LP (Yangki YANGKI 1) erroneously in double-speed-version; the original version is released for the first time on this record.
Track B4 original version released on Thee Book C x C90 (Graf Haufen Tapes, GHT 34,35).
Track B6 first release on Strength LP (Azteco, A-003); this is a longer extract from the original improvisation.
Track B7 was a project especially realized for compilations; it is based on 2 live-improvisations both recorded in January 1985 at the SB II, University Mainz; these two basic tracks were combined, processed and cut to 6 fragments, which were sent to different compilators; the track presented here consists of extracts from fragment 1 and 2 which were originally released on New Babel cassette (no label) and Phallophorie Two C90 (Reseau Phallus, RP 006).
Track B8 consists of the same basic material later used for "Passagen-Kryptokontur" (on NNNN!); the original version was planned to be released on Ohrenschrauben LP (Dom, V-77-01), but there a reverse version appeared; the original version appeared one year later on Ohrensausen LP (Dom, V-77-03); this is a remixed and restructured version (Oct 86)
http://www.youtube.com/results?search_query=P16.D4&aq=f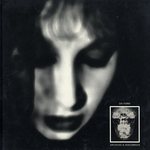 DIE FORM / ARCHIVES AND DOKUMENTS ( NORMAL 95CD )
1-01. Face Against Ground
1-02. Bondage
1-03. New York
1-04. Serenade
1-05. Serial Clones
1-06. Deadline 2
1-07. North Valley
1-08. Necron.X.
1-09. Third Generation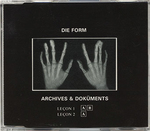 1-10. Shaved Girls
1-11. Was
1-12. Nostalgia
1-13. Tomorrow
1-14. Reflex 3
1-15. Criminal Passion
1-16. Sing Song
1-17. Dance Music
1-18. Maldoror (Chant Troisième)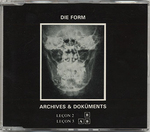 2-01. Es Lebe Der Tod 3
2-02. Murder / Projection
2-03. Tote Kinder Aus Deutschland
2-04. Purple Pain
2-05. Hunt
2-06. Topography
2-07. Dog Handler
2-08. Tenebra
2-09. Newel / Light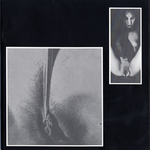 2-10. Flesh Wounds
2-11. Sade Memory
2-12. Óltre
2-13. Post-Mortem
2-14. Sade Memory (End)
vocals, programmed, sampler, performer, concept by Philippe Fichot
composed and produced by D.F.
artwork, photography by ph.F
made in Germany
NORMAL 1988
**Box, LP-size, numbered limited to 3000 : 750 x double compact discs (slim cases) and 2250 triple albums. For the albums, their titles are 'Second Vision Of Fetish'(track 1-01 to 1-13/1986), 'Es Lebe Der Tod' (track 1-14 to 2-03/1987-88) and 'Lustful Collection' (track 2-04 to 2-14/1983-88). Box also contains book with photo's done by Philippe Fichot
Die form - Duality

**Die Form es una banda francesa de Darkwave / Industrial integrada por Éliane P., Philippe Fichot. Su nombre significa en alemán "La forma" y fue fundada en 1977. Su música se caracteriza por sonidos electrónico combinados con coros femeninos. Su arte, tanto visual como sonoro, tiene contenido erótico y trasgresor enfocado en el BDSM
http://www.youtube.com/results?search_query=die+form&aq=0&oq=DIE+FORM
Profile: Die Form is a French industrial and electronic band formed in 1977-78.
members - Éliane P., Philippe Fichot
http://www.dieform.net/
http://dieform.info/guides/doku.php
http://www.myspace.com/dieformofficial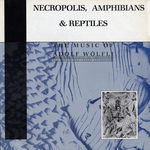 ADOLF WOLFLI - GRAEME REVELL, NURSE WITH WOUND & DEFICIT DES ANNESS ANTERIEURES / NECROPOLIS, AMPHIBIANS & REPTILES - THE MUSIC OF ADOLF WOLFLI ( BRU 002 )
Alpha1. Graeme Revell – Necropolis, Amphibians And Reptiles
Alpha2. Graeme Revell – Countess Saladine
Alpha3. Graeme Revell – Chimpnags-Apes Of The Union Canada: America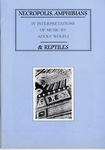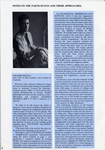 Alpha4. Graeme Revell – Allgebrah
Alpha5. Graeme Revell – Ebony Tower In The Orient. Water Fanfare No.1
Alpha6. Graeme Revell – The Balli
Beta1. Déficit Des Années Antérieures – St. Adolf's Comet
Recorded By – Gege
Bass, Guitar, Vocals – Jean-Luc Andre
Piano – Sylvaine
Drums, Trumpet [Paper] – Jean-Philippe Fee
Keyboards, Trumpet [Paper], Vocals – Sylvie Martineau
Beta2. Déficit Des Années Antérieures – Natural Fhorm Of The Holy-Light-Island In The Pacific Ocean
Recorded By – Gege
Bass, Guitar, Vocals – Jean-Luc Andre
Piano – Sylvaine
Drums, Trumpet [Paper] – Jean-Philippe Fee
Keyboards, Trumpet [Paper], Vocals – Sylvie Martineau
Beta3. Déficit Des Années Antérieures* – Rahma Margarine
Recorded By – Gege
Bass, Guitar, Vocals – Jean-Luc Andre
Piano – Sylvaine
Drums, Trumpet [Paper] – Jean-Philippe Fee
Keyboards, Trumpet [Paper], Vocals – Sylvie Martineau
Beta4. Nurse With Wound – Lea Tantaaria
Performer, Producer – David Tibet, Diana Rogerson, Steven Stapleton
Beta5.Nurse With Wound – Great-God-Father-Nieces
Performer, Producer – David Tibet, Diana Rogerson, Steven Stapleton
music by Adolf Wolfli
produced and performed by Graeme Revell ( tracks: Alpha1 to Alpha6 )
assistant engineered by David Kenny ( tracks: Alpha1 to Alpha )
text, artwork by Graem Revell
*12 page A4 booklet inserted
made in UK
MUSIQUE BRUT 1986
Graeme Revell - Chimpnags-Apes Of The Union Canada: America

http://home.pi.be/~spk/spknecropolislp.htm
Auf den Spuren von Adolf Wölfli und Robert Walser I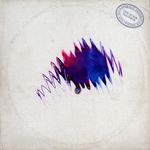 GYLLENSKOLD, GEIJERSTAM AND FRIENDS / LIVE AT BAR MALDOROR ( Mi-Mort III )
A. Untitled
B. Untitled
performed by Annie Anxiety, Chris Wallis, D & V, David Tibet, Diana Rogerson, John Balance, Knori, Ruby Wallis, Tim Spy
made in UK
MI MORT 1985
Nurse With Wound - Untitled (Live at Bar Maldoror)
http://www.youtube.com/watch?v=fy1P0ukeJh0
Nurse With Wound - Tickling That Great Pudarkus In The Sky

**Gyllensköld, Geijerstam And Friends - Live At Bar Maldoror LP
Mi Mort, 1985
http://www.discogs.com/Nurse-With-Wound-Live-At-Bar-Maldoror-Gyllensk%C3%B6ld...
Video image is a clipping from a 1926 newspaper that was glued to the cover.
This track from the LP was later included on the NWW Live at Bar Maldoror CD in 1991.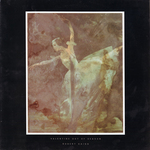 ROBERT HAIGH / VALENTINE OUT OF SEASON ( UD 026 )
A1. Open Minor Number One
A2. Blue In Season
A3. Ritual To Revolution
A4. Another Career
A5. Automatic Study Number One
A6. Automatic Study Number Two
A7. Impromptu
B8. Developing In Blue
B9. Senecio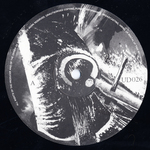 B10. Open Minor Number Two
B11. Ritual To Romance
B12. Berceuse
B13. Automatic Study Number Three
B14. Automatic Study Number Four
made in UK
UNITED DAIRIES 1986
Robert Haigh Valentine Out Of Season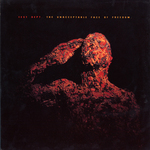 TEST DEPT / THE UNACCEPTABLE FACE OF FREEDOM ( MOP 2 )
A1. Fuckhead
A2. 51St State Of America
A3. Comrade Enver Hoxha
A4. Fist
B1. Statement voice – Alan Sutcliffe
B2. The Crusher
B3. Victory
B4. Corridor Of Cells
produced by Ken Thomas, Test Dept.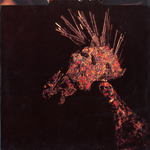 programmed by Phil Erb
organ - Max
bagpipes - Alistair Adams
engineered by Ben Young
sleeve design - Malcom Poynter, Paul White
artwark images - Maicolm Poynter
photography by Brett Tumbull, Monica Curtain
made in Uk
MINISTRY OF POWER 1986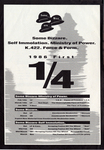 History
Formed in 1981 in the decaying South London inner-city area of New Cross, Test Dept rejected the conventional and developed a style reflecting the decay of their surroundings. Transforming found industrial items into designed, sculptural instruments, they forged a hard rhythm based sound, mixed with found sound samples and electronics.
From their inception Test Dept created a unique performance enviroment using slide and film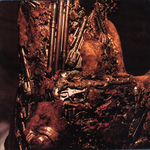 projections while reinvigorating disused industrial settings.
The scale of the performance events began to rise and other working artists became involved under the umbrella of the 'Ministry of Power'. Collaborations were formed between filmmakers, sculptors, dancers and politically active groups, including the Miners in 1984/85, Printworkers in 1987 and Ambulance workers in 1989/90.
Test Dept became renowned for producing epic scale site specific productions within Britain, such events included Arch 69 at Waterloo, 'The Unacceptable Face of Freedom' at Bishops Bridge Maintenance depot, Paddington, and Cannon Street Station in a continuing burgeoning relationship with
TD were also commited to the 'grass roots' and toured extensively in Europe, in 1985 they became one of the only Western bands to breach the 'iron curtain' and tour in the Eastern block countries.
In 1992 from the ashes of Test Dept Productions (an offshoot of The Ministry of Power) NVA was formed in Glasgow to focus on large scale productions.
The remaining core of the group moved into the area of the underground dance scene, whose counter cultural values were to find themselves at odds with both mainstream musical values and the Government. The politicisation of the dance movement became official with the introduction of The Criminal Justice Bill to prevent large scale gatherings of both protesters and ravers. TD dissolved shortly after the release of Tactics for Evolution in 1998.
Test Dept. - Comrade Enver Hoxha

Test Dept. - Corridor of Cells

[MOP 2]
A collaboration between Test Dept (sound) and Malcom Poynter (visuals).
Involving.....
Ken Thomas / Test Dept (production) Alan Sutcliffe, Kent NUM ('Statemen't) Max (organ -' Corridor of Cells') Phill Erb (programming -' Fist') Alistair Adams (bagpipes -' Fuckhead' / 'Victory') Ben Young (engineering) Brett Turnbull / Monica Curtin (photography) Paul White / Malcom Poynter (original sleeve design) Nuetrament ('Face 1') Rico ('Face 2')
'THE UNACCEPTABLE FACE OF FREEDOM' released on Some Bizzare in 1986 was the second 'MINISTRY OF POWER' collaboration. It involved the artist MALCOM POYNTER whose sculptures formed the basis for the award winning album cover. His work used toy soldiers and guns to sculpt large scale figures such as his awesome 'Horsemen of the Apocalypse'.
It was also the name of a massive event held at BR's Bishobsbridge Maintenance Depot at Paddington to commemorate the demise of the Greater London Council (undemocratically abolished by Margaret Thatchers Tory Government because of its radical programme), it was the beginning of a flowering relationship between the 'Railway Children' and the National Railways. Decorated with Sculpture from Malcom Poynter, dance from legendary choreographer Jacob Marley and the Company of Cracks, poetry from the radical miner Alan Sutcliffe, script by playwright Jonathan Moore, directed by Teddy Kiendl, set designed by Tom Dixon (now head designer at Habitat), banners by 53rd State Banner Co, brass played and conducted by John Eacott of Big Band Loose tubes and 360 degrees audio and visuals from infamous soundman 'Mad' Jack Balchin and acclaimed directors Brett Turnbull and Martine Thoquenne, gymnastics and pyrotechnics from Ra Ra Zoo. It was a truly awsome underground event featuring the cream of talent of a generation. The Ministry of Power was born. It was the first ever 'rave' in the UK and is still the benchmark for large scale site specific work in Britain.