POST-APOCALYPTIC ENTITY part VIII
Experience Zero Gravity
POST-APOCALYPTIC ENTITY part VIII
@ nu things
2012 3- 23, 24 ( fri, sat ) 19:00-23:00 1000yen(no drink)
bricoleur:AGI Yuzuru ( 阿木 譲 )
Visual Image Operator - Paravora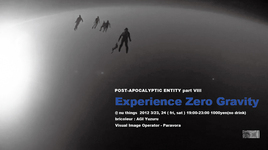 ロバート・ヘンケだけではなくデムダイクなどの尖端音楽には常に超自然と神聖な世界が描かれている。発売されたばかりのモノレイク ( Monolake ) のGhostsから聴こえるインダストリアル・グリッチのスペクトル ( 変動するものの残像 ) は、T++グルーヴの尖端のシャーマニックダンスとも言える1曲目のGhostsから始まる、そして2曲目のTokuには、軋るドアや、幽霊が夜の闇に紛れて吹く口笛や回転するコインの音が、我々のいまの不安定な精神、神経過敏を表現するかのように抽象的なカチカチ音の衝撃によって表現されている。グリッチとサウンドの細いかけら、力強い金属のリズム、低音域の脅威は、不気味な超自然的な場所へ我々を誘う。インバランス=不均衡,不安定,アンバランスな世界の裂け目と、ゴーストとウィッチの徘徊する2012年アポカリプティック時代のサウンドスケープからは誰も逃れることはできない。3.11以後、以前にも増して音楽の聴き方と、レコードやCD購買の際の選び方やチョイスの視点が異なって来た。というか選んでいるのはインダストリアルダブやダークアンビエント、ミニマルダブ、フィールドレコーディング系のものばかりで、もういまはダンスという記号をクラブフロアから切り離してもいいんじゃないかとまで思い始めている。2年前から展開しているボク個人のDJイングPost-Apocalyptic Entityは、踊らせるというより発売されたばかりのCDやレコードをエディットしブリコラージュすることによって、まずこの我々の生きる時代の空気感を創りだすことを心がけてきた。驚くことに先日のスヴレカ ( Svreca ) のDJイングも正にボクがこの2年前からやってきたこの方法だった。これこそ芸術的経験を加速させる現在のクラブという場で,音楽と、そして3.11以後の、ひととひととのコミュニケーションが最も機能する方法だと我々は気づき始めたのだ。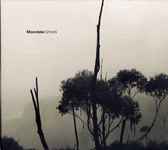 MONOLAKE / GHOSTS ( ML 026 )
1. Ghosts
2. Taku
3. Afterglow
4. Hitting The Surface
5. Discontinuity
6. The Existence Of Time
7. Phenomenon
8. Unstable Matter
9. Lilith
10. Aligning The Daemon

11. Foreign Objec
composed and created by Robert Henke
issued as a four-panel digipak.
CD contain a CD-Text. First trackname is displayed as "|:", while all other tracks have exact names.
© Imbalance Computer Music 2012
made in Germany
MONOLAKE / IMBALANCE COMPUTER MUSIC 2012
Real Name: Robert Henke
Profile:Works for Ableton as a Software Technology Developer.
Mastering and cutting engineer at Dubplates & Mastering (Berlin, Germany).
Sites: http://www.ableton.com/
http://www.monolake.de/
http://www.myspace.com/roberthenke
http://www.dubplates-mastering.com/
Aliases: Helical Scan, Monolake
In Groups: Narod Niki
The Monolake Ghosts In Surround Tour

The Existence of Time from Tarik Barri on Vimeo.
http://www.monolake.de/index.html
http://www.monolake.de/concerts/surround-gallery.html
Monolake - Discontinuity

Monolake - Unstable Matter
http://youtu.be/Ph7qeDnV_0c
Monolake - Ghosts
http://youtu.be/9HZJgFJkmO4
http://www.monolake.de/releases/ml-026.html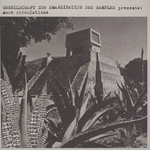 GESELLSCHAFT ZUR EMANZIPATION DES SAMPLES / MORE CIRCULATIONS ( faitiche 07 )
A1. Irrelevant Sound Effect
A2. Besuch Aus Der Unterwelt
B1. Es Vermitteln: Lautsprecher
B2. Moderne Musik 1965-1985
mastered by Kassian Troyer
design by Jens Reitemeyer
made in Germany
FAITICHE 2012

Gesellschaft Zur Emanzipation Des Samples
Real Name: Jan Jelinek
Faitiche
Profile: German label run by Jan Jelinek.
Contact Info: Christburger Str. 25 10405 Berlin Germany
info @ faitiche.de
http://www.faitiche.de/
Ursula Bogner live performance by Andrew Pekler & Jan Jelinek

**HartwigAlbers - 2011/11/08
Andrew Pekler & Jan Jelinek play "Sonne = Blackbox" (Voice and Tape Music by Ursula Bogner), 26th October 2011 at Künstlerhaus Frise, Hamburg.
The performers were improvising to Ursula Bogner's recordings, which have been reconstructed on tape loops.
Gesellschaft Zur Emanzipation Des Samples - Linernotes
http://youtu.be/-OePC6cRGuQ
2009年にGesellschaft Zur Emanzipation Des Samples – Circulations ( faitiche 02 ) をリリースしていたジャン・イェリネク ( Jan Jelinek ) のフィールドレコーディング、テープ・ミュージック/ミュージック・コンクレートユニットG.E.S.の7インチでの2枚目。GESとはサンプリングの解放協会を意味するらしいが、このオーディオ・コラージュに対する考えは、遊園地メリーゴーラウンドのPAによってなされた流行歌の任意の録音から出現し、ブルース・スプリングスティーンに競争するバンパーカー、マービン・ゲイに頼るメリーゴーラウンド、また、映画あるいは音声の装置のサイン・ジェネレーターでのプロジェクターサウンド、公共の空間のランダム・ノイズなどのすべて公共の空間の録音だという。
COPPICE HALIFAX / DUSK VERSIONS ( RP2 )
1. Dusk 3
2. Dusk [Night Window]
3. Dusk 3A
4. Dusk 3B
5. Dusk 3 [Rebuild]
6. Dusk [Departure]
written and produced by Brian Grainger
mastered by The Analog Botanist

photography by Brian Grainger
*limited edition of 119 copies. Recorded at 114RKD, 2009-2010
made in US
RECYCLED PLASTICS 2011
Real Name: Brian Grainger
Profile: Coppice Halifax is a Milieu side-project dedicated to Brian's interests in producing textural and melodic ambient techno. Releases under this moniker tend to be extremely limited affairs and usually feature unique packaging.
http://halifax.milieu-music.com/
http://www.myspace.com/coppicehalifax
Bio:
Coppice Halifax is a side project of Milieu...focusing more on textural noises, field recordings, house beats and the use of acoustic instruments. Music for seashores and crunchy, wet forest foliage. Alternatively, this project has also given way to more traditional ambient techno, electro and dub music
Coppice Halifax - Dusk (Overgrowth)

Coppice Halifax - UT4 [Y²]

*Label: Entropy
Artist: Coppice Halifax
Release: 2011
Country: France
Real Name: Brian Grainger
Coppice Halifax is a Milieu side-project dedicated to Brian's interests in producing textural and melodic ambient techno. Releases under this moniker tend to be extremely limited affairs and usually feature unique packaging.
http://entropy-records.com
http://www.myspace.com/coppicehalifax
http://www.discogs.com/artist/Coppice+Halifax
http://coppicehalifax.bandcamp.com
Milieuでも多くの作品をリリースしていたサウスキャロライナのBrian GraingerによるCoppice Halifax。Milieu MusicのサブレーベルRecycled Plasticsから2011年の年末にリリースされたフルアルバム。2011年春にベルギーのOther HeightsからリリースされたAxsとのスプリット・アルバム『Outward Residence』の制作時に一緒に録音されていた簡易パッケージで、限定119枚でのリリース。
BVDUB / SONGS FOR A FRIEND I LEFT BEHIND ( DN 014 )
1. If I Could Do It All Again
2. I Would Have Waited
3. Instead I Left You
4. Without A Chance To Say
5. A Final Goodbye
written and produced by Brock Van Way
*written and produced in 2008.
"Dedicated to P, A Friend I Left Behind"
packaged in digipak case. No barcode.
made in UK
DISTANT NOISE RECORDS 2011
Bvdub
Real Name: Brock Van Wey
http://www.bvdub.org/
http://www.myspace.com/bvdubtechnology
Bvdub - I Would Have Waited

Bvdub - Tried So Hard
http://youtu.be/c6wShlJe0xs
Bvdudの柔らかいドローン、波動、振動、パルスは空気のように我々を包み込む。スリーピータイム・ミュージック、チルアウト。ECHOSPACE、DARLA、STYRAXなどから多くの作品をリリースしているBvdubの、2011年Home Normalからのアルバムに続いてUKのDistant Noiseから発表したアルバム。アンビエントダブも最近は多彩で、新たな領域に侵入し始めたようだ。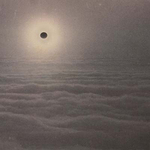 PORTER RICKS / BIOKINETICS ( TYPE100V )
A1. Port Gentil
A2. Nautical Dub
B1. Biokinetics 1
B2. Biokinetics 2
C1. Port Of Call
C2. Port Of Nuba
D1. Nautical Nuba
D2. Nautical Zone
written and produced by Andy Mellwig, Thomas Koner
photography by Type
lacquer cut at Dubplates & Mastering
*originally released on Chain Reaction in 1996.
© & ℗ Type Recordings LLC 2011
made in US
TYPE 2012
Porter Ricks
members; Andy Mellwig, Thomas Koner
Profile: Sound project and live performance by German producers Thomas Köner & Andy Mellwig.
The name Porter Ricks is based on character from the TV series "Flipper".
"The nautical view evokes a clear vision, something freeing. The club as a diving platform, and techno as a nautical sound experience, a project that lies between clubs and art."
http://www.koener.de/porterricks.htm
Porter Ricks - Port Gentil

Porter Ricks - Nautical Zone
http://youtu.be/KoLkZD6AHLE
96年にBASIC CHANNEL傘下のChain Reactionからステッカーの貼られた錫ケースで発売されたポーターリックスの伝説のデヴューアルバムの再発。ダークアンビエントのパイオニア、トマスコーナーと音響技師Andy Mellwigのディレイ・シンセとリヴァーヴのかけられたアンビエントダブは、Moritz Von Oswaldのベーシックチャンネル以降の文脈に位置する音楽で、ベルリンの Dubplates & Masteringで、ねじ曲げ拡張されたテクノミニマリズムの現在進行形のもの。芸術的経験を加速させる現在のクラブという場で,最も機能する音楽である。こうした音楽を聴いてるクラウドには、いまさらクラブに於けるディスコ風営法を議論することすら古い。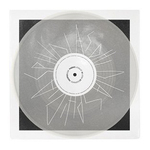 PHIDIAS / LATINA EP ( FAUXPAS 007 )
A1. Latina
A2. Suspirato
B. Melanocorypha
written and produced by Phidias
mastered by K SST
design by hinterhoflink.net
made in Germany
*limited Edition clear vinyl and with transparent silk screen Print
FAUXPAS MUSIK 2011
Phidias - Melanocorypha [FAUXPAS007]

2009年ハンブルグに起源を持つFauxpas Musicから8番目にリリースされたEP。Hinterhoflinksによるシルクスクリーンのアートプリントとクリアヴァイナルが美しい。海外ではポストダブステップとスローモーション・テクノの中間に位置するpost burialismoとして解釈されている。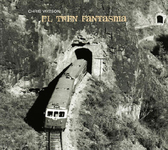 CHRIS WATSON / EL TREN FANTASMA ( T.O.42 )
1. La Anunciante
2. Los Mochis
3. Sierra Tarahumara
4. El Devisadero
5. Crucero La Joya
6. Chihuahua
7. Aguascalientes
8. Mexico D.F.
9. El Tajin
10. Veracruz
recorded on location across Mexico.
inspired by Pierre Schaeffer.
images courtesy Caminos de Hierro / FNM.
Cartography – "El Magnifico".
℗ & © 2011.
station announcer, voice actor by Ana Gonzalez Bello
mastered by Denis Blackham
mastered at Skye Mastering
art direction by Jon Wozencroft
photography by Caminos de Hierro
made in UK
TOUCH 2011
Chris Watson
Real Name: Christopher Richard Watson
Profile: Christopher Richard "Chris" Watson is a Sheffield-born British musician and sound recordist specialising in natural history.
A former & founding member of Cabaret Voltaire and The Hafler Trio, Watson has worked on numerous TV and radio documentaries for BBC, as well as other projects. In addition, he has also released a number of solo and collaborative records, generally on the Touch label, which are derived from his location recordings.
http://www.chriswatson.net/
http://www.whisperingintheleaves.org/
http://www.touchmusic.org.uk/news/to42to42v_chris_watson_el_tren.html
Chris Watson - El Devisadero

*El Devisadero (The Telegraph) by Chris Watson.
From the 12" EP "El Tren Fantasma (The Signal Man's Mix)".
Buy both this EP and the CD "El Tren Fantasma" at https://touchshop.org//
product_info.php?products_id=493
El tren fantasma. (1927)

***CINEFERROCARRIL- 2011/05/06
"El tren fantasma" es una película de aventuras y acción rodada con brío por Gabriel García Moreno, pionero del cine mexicano, realizador, guionista y cameraman, que fue además fundador de los estudios Azteca.
A la manera de "El maquinista de la General" de Buster Keaton, "El tren fantasma" cuenta la historia de un joven ingeniero perseguido por una banda de delincuentes que han secuestrado a la bella Elena, hija del jefe de la estación. Esta joya del patrimonio cinematográfico mexicano acaba de ser restaurada por la Filmoteca de la Universidad Autónoma de México.
(http://www.filmoteca.unam.mx/cinema/menu.html)
Rodada el mismo año que la citada película de Buster Keaton, "El tren fantasma" es representativa de esa época en que la industria del cine mexicano intentaba afirmarse frente a la competencia de Hollywood. Un momento crucial el final de los años veinte, justo antes del paso del cine mudo al sonoro que fue una enorme revolución para la naciente industria del cine. Recordemos que es en 1927 cuando aparece en los Estados Unidos ya la primera película sonora "El cantante de jazz" con el actor Al Jonson.
México fue el primer país americano que proyectó una película de cine en 1896, ya que la entrada del cinematógrafo a los Estados Unidos había sido bloqueada y retrasada por Edison. Sin embargo Hollywood recuperó el tiempo perdido y a partir de 1912, roto el bloqueo, comenzó a imponer su producción.
El paso del mudo al sonoro, fue también decisivo y México acumuló retraso, mientras que sus actores y directores se formaban en Hollywood. La primera película sonora mexicana será "Santa" de Antonio Moreno en 1931. Toda una época que preparó el desarrollo posterior de la industria del cine y la denomina edad de oro del cine mexicano que va de 1936 a 1957.
Por Julio Feo (rfi español)
ロスモチスからベラクルスへゴースト列車に乗り、山野を横断して旅行する、惰走するために惰走する、大西洋から太平洋。レールのリズム、歴史への旅行音楽に乗ってください ( クリス・ワトソン) 。Cabaret Voltaire、Hafler Trioから現在はサウンド・レコーディストとしての顔を持つChris Watsonが、英BBCのテレビ番組Great Railway Journeys制作の合間に、メキシコのLos MochisからVeracruzに1ヶ月以上に渡って録音したフィールドレコーディング音源を使って編集したもの。マスタリングはFaraway PressやSiren Recordsの作品で活動するDenis Blackhamが担当している。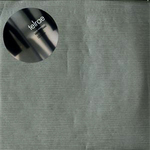 TOBIAS HORNBERGER / UNKNOWN+STRANDS ( TELRAE 008 )
A. Unknown
B. Strands
*comes in a special handmade sleeve with label sticker. Limited to 200 copies
made in Germany
TELRAE 2011
Telrae
Profile: Dub Techno label from Cologne (Germany) founded in 2010.
Parent Label: Traum Schallplatten
Contact Info: Jacqueline Reinhold Helmholtzstrasse 59 50825 Cologne Germany
Fon: +49 (0)221 71 641 56 Fax: +49 (0)221 71 641 57
Email: jacqueline[at]traumschallplatten.de
http://www.telrae.com/
Tobias Hornberger - Unknown(Original mix)

Tobias Hornberger - Strands (Original Mix)
http://youtu.be/eu58wrGYIVE
False Mirror, DNS, Grasという名義で活動しているTobias HornbergerのドイツTelraeからの200枚限定10インチ。ディープフローティングダブテクノ、ダークアンビエント。

**
3/3から3/9日まで『Acousmonium 』と題し、19ch/21スピーカーのアクースモニウムシステムをセットして展開した新nu thingsでのイヴェントは、とても未知で貴重な体験をさせてもらった。スピーカーコンダクター大塚君の存在がなければ (色々制約の多い空間を見事マニュピレートしてくれて、ありがとう ) ,この企画はかなわなかったわけだが、この体験によりクラブ空間やライヴ空間における規格サイズの従来のサウンドシステムを根本から見直し、新店舗ではもっと違ったアプローチでサウンドのありかたを考え直したい思いにかられた。考えれば去年の暮れからこのイヴェントが終わる3/9まで、休む暇なく動き続け,最終日が終わった一昨日にはドット疲れがでて、起きるのもままならなかった。新店舗は、ギャラリーとして機能するフリースペース、空間をイメージして内装したのだが、美術関係者からも、大阪にはこの広さのギャラリーはなく、色々使い勝手がよさそうだとお褒めの言葉も頂いたので、5月頃からは本格的に音楽とアートというコンセプトを前面に打ち出して展開していきたいと考えています。