TOSCA
STEREOTYP / WALKNER.MOSTL
THE FUNKY LOWLIVES / KIESER VELTEN
G-STONE RECORDINGS - 2
BRICOLAGE - 49
TOSCA
マリア・カラスが演じたことでも有名な、ジャコモ・プッチーニのオペラ " トスカ ( Tosca) " を、そのユニット名に、マルチ器楽奏者リチャード・ドルフマイスターとルパート・ヒューバーによるデュオToscaの愛の官能的な音響風景は,我々を癒すかのようにオーディオ・マッサージする。ローマを舞台にしたオペラ" トスカ " の大筋は、画家カヴァラドッシと、その恋人の有名歌手トス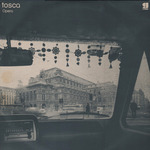 カの物語である。画家は脱獄した政治囚の逃亡を助けたために死刑宣告されるが、トスカは彼を救おうと警視総監スカルピアを殺すのだが、スカルピアの策略でカヴァラドッシは処刑され、トスカも彼の後を追って自殺するというものだが、物語りの重要なテーマは " 歌に生き、神への愛に生き ( 恋に生き ) " だ。トスカの " Opera " が発売された'97年といえば、酒鬼薔薇事件や消費税が3%から5%に増税され、 香港がイギリスから返還され、 ダイアナ元英皇太子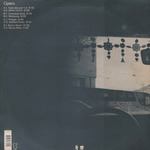 妃がパリで事故死、銀行と証券の4社が連鎖的に経営破綻するなど金融機関の経営破綻が相次ぐなど、失われた10年の平成不況まっただ中だった。クラブシーンもアシッドハウス、シカゴ・ハウス、テクノレイヴの波も消え、G-stoneから'93年にリリースされたクルーダー・アンド・ドルフマイスターの " G-stones " やトリップホップなどの、ゆったりとした曲調の心地良い音楽=エレクトロニカ、ダウンテンポ・ダブ、ジャズ、ボサノヴァ、エスノ、アンビエント、ムードなどのラウンジ・ミュージックのジャンルが市民権を得ていた。その象徴がクルーダー・アンド・ドルフマイスターやトスカの音楽なのだが、彼らの音楽や世界を理解するには、クラシック音楽での中世のグレゴリア聖歌や、ルネッサンス、18世紀のバロック、古典派、ロマン派などのヨーロッパの移ろい行くバロック的感性を持ち得てないと、理解不可能だろう ( なんせいまだに、野外レイヴ・パーティーと称してサイケデリック・トランスやゴアトランスで踊っている遅れて来た崩れロックスたちが存在しているのだから ) 。どちらかというと、クルーダー・アンド・ドルフマイスターはジャズ寄りのラウンジ・ミュージックだったが,トスカはよりダブ手法を前面に押し出し、テープマシーンやインディアン・ミュージック、詩の朗読、ヴォイス・コラージュなどを実験的に使ったソウルやファンクなどのルーツ・ミュージックの要素に重点を置いていて、こうした音楽が後のスウェーデン出身のマグナス・ジングマークとオスカー・シモンソンのクープ " Waltz for Koop " や ( 2001年
Tosca - No Hassle Feature (!K7)
http://www.youtube.com/watch?v=ndbJKvgVobA

**Watch Tosca talking about their forthcoming album "No Hassle".
For more check: http://www.tosca-nohassle.com
http://www.tosca-nohassle.com/
にはトスカはクープの " Summer Sun " での " Relaxin' At Club F****n " のリミックスを手掛けていた) 、ファイヴ・コーナーズ・クインテット、フィン・ジャズに繋がっていった。初期の彼らの作品にはイギリスの田舎町ハルにあるポーク ( Pork ) レーベル傘下のアーティストFila Brazillia、Brittnuts、Baby Mammoth、ドイツのコンポスト (Compost ) 傘下のBeanfield、Fauna Flashがリミックスを手掛けていた。G−ストーンでのトスカやファンキー・ロウ・ライヴ、最近でもK&Dの" G-Stone Book " などのジャケット・アートの多くを手掛けているのはウィーンのアート・アンド・クリエイティヴ・デイレクター、イラストレーターのSarah Littasy ( aka Sahara Venus ) だが、このレーベルの魅力は彼女のテキスタイルによるところが大きい。ドルフマイスターとクルーダーによって設立されたG-stoneレーベルは、K&DやPeace Orchestra、Tosca以外にもDorfmeister vs. MDLA 、Stereotyp、DJ DSL、Rodney Hunter、URBS、Makossa & Megablast、Voomvoom、Marsmobilなどを手掛けている。その多くがダウンテンポのダブ、あるいはジャズ的なるラウンジ・ミュージックで、オーストリアならではのクラシカルでバロキスム溢れるヴィエンナ・サウンドだ。
Sarah Littasy
http://www.littasy.com/
http://www.blurb.com/books/345526
http://www.studioelastik.com/index.php?fullcircle
http://www.myspace.com/peterkruder
http://www.g-stoned.com/artists/tosca/
http://www.myspace.com/gstonerecordings
TOSCA / OPERA ( STY 001 )
A: 1. Fuck Dub Part 1+2
2. Gimmi Gimmi
B: 1. Chocolate Elvis
2. Worksong
C: 1. Postgirl
2. Ambient Emely
D: 1. Buona Sarah
2. Bonus Miles
written + produced by Richard Dorfmeister + Rupert Huber
recorded at Favourite Chocolate Studios, Vienna
mastered at Sam Aulunger's Linz 1997
published by G-Stone Music + Fo. Huber Music
distribution EMI Music France
STYLE DISQUES, CHRYSALIS, G-STONE RECORDINGS 1997
Tosca Fuck Dub part 1 & 2
http://www.youtube.com/watch?v=Bz6kptgBtz8
Tosca - Gimmi Gimmi
http://www.youtube.com/watch?v=RVrJmd7JVZk
Tosca - Chocolate Elvis
http://www.youtube.com/watch?v=FBjUE64hKYU
Tosca Fuck Dub Worksong Uptight Mix
http://www.youtube.com/watch?v=_aTsrZ_Q8ag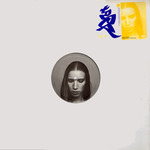 TOSCA / BUONA SARAH ( G-STONE 12 005 12 )
A: 1. Buona Sarah
B: 1. Gimmi Gimmi
2. Worksong
composed + produced by Richard Dorfmeister + Rupert Huber
recorded at Favourite Chocolate Studios, Vienna 1997
published by G-Stone Music + Fa.Huber Music
distributed by Soul Seduction Vienna
G-STONE RECORDINGS 1997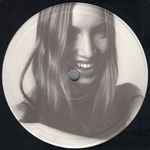 TOSCA / FUCK DUB REMIXES VOL.1 ( G-STONE 004 12 )
A: 1. Fila Brazillia Mix
2. Baby Mammoth Mix 1
B: 1. Baby Mammoth Mix 2
2. Baby Mammoth Mix 3
published by G-Stone Music + Ga. Huber Music
distributed by Soul Seduction Vienna
G-STONE RECORDINGS 1997
Tosca - Fuck Dub (Brazilia Remix)
http://www.youtube.com/watch?v=erRMLqYMvS4
Tosca - Fuck Dub (Baby Mammoth Mix 1)
http://www.youtube.com/watch?v=REvtDL6RlIM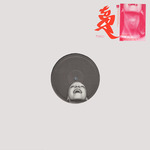 TOSCA / FUCK DUB REMIXES VOL.2 ( G-STONE 006 12 )
A: 1. Fauna Flash 'The Night Before The Morning After' Mix
remixed by Christian Prommer + Roland Appel / Fauna Flash
B: 1. Haaksman Mix
remixed by Daniel Haaksman for Essay Recordings
2. Beanfield 'Fuck Electro' Mix
remixed by Jan Krause, Michael Reinboth + Tobios Meggle
published by G-Stone Music + Ga. Huber Music
distributed by Soul Seduction Vienna
G-STONE RECORDINGS 1997
Tosca - F**k Dub (Fauna Flash "The Night Before the Morning After" Mix)
http://www.youtube.com/watch?v=zvrG54BC1CE
Tosca - Fuck Dub (Beanfield "fuck electro" Mix)
http://www.youtube.com/watch?v=fIfvHTShO6E
TOSCA / FUCK DUB REMIXES VOL.3 ( G-STONE 007 12 )
A: 1. Worksong (Uptight ) Mix
remixed by Rodney Hunter + Demon Flowers for Uptight Productions
B: 1. Fuck Dub (Pulsinger + Tunakan Mix)
remixed by Patrick Pulsinger + Erden Tunakan for Cheap Entertainment
mastered at Dubplates & Mastering
published by G-Stone Music + Ga. Huber Music
distributed by Soul Seduction Vienna
G-STONE RECORDINGS 1997
Tosca Fuck Dub Worksong Uptight Mix
http://www.youtube.com/watch?v=_aTsrZ_Q8ag
TOSCA / CHOCOLATE ELVIS ( G-STONE 12 010-011 )
A: 1. Chocolate Elvis - Uptight Dub
2. Chocolate Elvis - Boozoo Bajou Soul Searchers Dub
B: 1. Chocolate Elvis - Rockers Hifi Dub
2. Chocolate Elvis - Baby Mammoth Graceland Dub
3. Babylon To Vienna Voiceover
C: 1. Chocolate Elvis - Baby Mammoth Version 3

2. Chocolate Elvis - Baby Mammoth Version 2
D: 1. Chocolate Elvis - Quant Dub
2. Chocolate Elvis - Bullitnuts Version 1
published by G-Stone Music + Ga. Huber Music
distributed by Soul Seduction Vienna
G-STONE RECORDINGS 1999
Tosca - Chocolate Elvis (Baby Mammoth Version 3)
http://www.youtube.com/watch?v=0u02WObufeY
CHOCOLATE ELVIS. TOSCA. DubPlate*
http://www.youtube.com/watch?v=WVKDEqulI4M
******
Tosca's "Annanas" / Norton Wisdom and Ireesh Lal Perform at Upper Manhattan Lounge (9-29-09)
http://www.youtube.com/watch?v=en_TybNtacE

***Ireesh Lal improvises on the trumpet to Tosca's "Annanas" while Norton Wisdom paints. Taped during a live performance at Upper Manhattan Lounge in Manhattan Beach, CA on Tuesday, September 29th, 2009
TOSCA / SUZUKI ( !K 7085 LP )
A: 1. Suzuki
2. Annanas
B: 1. Orozco
2. Busenfreund
C: 1. Honey
2. Boss On The Boat
D: 1. John Tomes
2. The Key
3. Doris Dub
written and produced by Richard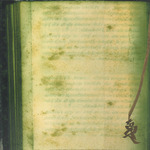 Dorfmeister & Rupert Huber
recorded at G-Stone Studio 2 Vienna
mastered by Bo Kondren at Calyx Berlin
main vocals by Anna Clement & Mike Doliot
published by edition G-stone
STUDIO !K7 / G-STONE RECORDINGS 2000
tosca - suzuki
http://www.youtube.com/watch?v=nU2Yp2Eqy_8
tosca - annanas
http://www.youtube.com/watch?v=P_H25W4si3Q
Tosca: Orozco
http://www.youtube.com/watch?v=tK1dK32SxL8
Tosca - busenfreund
http://www.youtube.com/watch?v=VzylKxh5SF4
Tosca, Dorfmeister, Richar - Boss on the Boat
http://www.youtube.com/watch?v=1GrrMSZSigM
Tosca - John Tomes
http://www.youtube.com/watch?v=B0ay_PoZ_OA
Tosca - The key
http://www.youtube.com/watch?v=vioM4-Rx1PI
TOSCA - Doris Dub
http://www.youtube.com/watch?v=-CbnzU3gdmg
**Music by Tosca. Film by Javier Mayoral
TOSCA / SUZUKI EP ( G-STONE 014 12 )
A: 1. Orozco
2. Suzuki
B 1. Boss On The Boat
2. Annanas
written and produced by Richard Dorfmeister & Rupert Huber
recorded at G-stone studio 2 , Vienna
published by G-stone music & Fa. Huber music
ⓟⓒ Tosca productions
distributed by Soul Seduction Vienna
G=STINE RECORDINGS 1999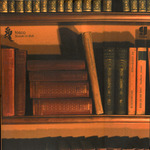 TOSCA / SUZUKI IN DUB ( G-STONE 018 12 )
A: Orozco - Dubphonic Dub
dubbed by Dubphonic / Alex Kid at Taklab mk2
B: Busenfreund - Walkner.moestl Busenfetisch Mix
dubbed by Walkner.Möstl / feat. Frederic Hintenaus
on drum & percussion, Diana Jirkuff on vocals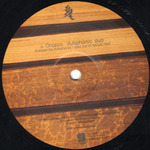 C: 1. Annanas - Cosmic Rocker Dub
dubbed by Sosha Crnornja. Organic Groove
2. Suzuki - Burnt Friedman / Nonplace Dub
dubbed by Burnt Friedman / nonplace whistle
voice by Theo Altenberg, electric guitars Josef Suchy
D: 1. Annanas - G-corporation Dub
dubbed by G-Corporation
2. Busenfreund - Baby Mammoth Version 3
dubbed by Baby Mammoth
E: Annanas - UKO Dub
dubbed by Jurgen Nussbaum
F: Busenfreund - Dzihan & Kamien Dub
dubbed by dZihan & Kamien
G: Busenfreund - Philippe Lussan Dub
dub & additioanl production by Philippe Lussan for Invincis Recordings
additional bass by Camel Hinds
H: Boss On The Boat - Deadbeats Version
dubbed by Greg Day & Damian Stanley for Space Hopper Productions
written and produced by Richard Dorfmeister & Rupert Huber
photography, artwork by Gyuri Littasy
published by G-Stone Music
ⓒ Tosca Productions
G-STONE RECORDINGS 2000
Tosca - Annanas (G-Corporation Dub)
http://www.youtube.com/watch?v=SSYM5UITFSk
Tosca - Busenfreund (Baby Mammoth version 3)
http://www.youtube.com/watch?v=cczBPkhRMwo
Tosca - Annanas (Uko dub)
http://www.youtube.com/watch?v=73nxfggbRqw
Tosca - Busenfreund (dZihan & Kamien Dub)
http://www.youtube.com/watch?v=Xi2RvpTBs5E
Busenfreund ( Philippe Lussan Dub )
http://www.youtube.com/watch?v=I6NBKXI3p3I
****
Tosca - Honey in High Quality [HQ]
http://www.youtube.com/watch?v=15H98tTEhGw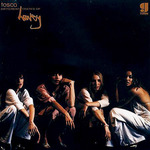 TOSCA / DIFFERENT TASTES OF HONY ( G-STONE 022 12 )
A: Honey - Markus Kienzl Dub
B: 1. Honey - Massi Dub
electric piano - Joao Gomes
additional producer - Andre Roquette
2. Honey - Funky Lowlives Dub
C. Honey - Faze Action Dub
D. Honey - Bigga Bush Dub
E: 1. Honey - Supatone 1 Du
2. Honey - Only Child Dub

F: 1. Honey - Organic Audio Dub
2. Honey - Supatone 2 Dub
G: 1. Honey - Shelter Ave Dub
bass - Hugo Novo
percussion - Castora
additional producer - Miguel Guia
2. Honey - Kieser.Velten Dub
H: 1. Honey - Azoia Dub
bass - Francesco Rabelo*
electric piano [Rhodes] - Joao Gomes
flute - Flappi
additional producer - Pedro Passos
2. Honey - Freedom Satellite Dub
remixed by Gernot Ebenlechner, Jürgen Drimal
written and produced by Richard Dorfmeister , Rupert Huber
vocals by Anna Clementi
artwork by Littasy
photography - Markus Rossle
G-STONE RECORDINGS 2002
Tosca - honey (markus kienzl dub)
http://www.youtube.com/watch?v=WrmppbSuRgk
Tosca - Honey (Azoia Dub & Faze Action Dub )
http://www.youtube.com/watch?v=hIxsWxZjDoM
Tosca - Honey (Biggabush Dub)
http://www.youtube.com/watch?v=Rle7s-QnUGs
Tosca - Honey (Spatone 1 Dub)
http://www.youtube.com/watch?v=3o4VZpbTEZw
Wisdom and Ireesh perform Tosca's "Honey" - Nov 6th, 2009
http://www.youtube.com/watch?v=o02Wfic4LDU
Tosca - Honey Video
http://www.youtube.com/watch?v=yxyuUHE0Bb0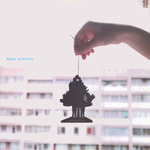 TOSCA / WONDERFUL ( !K7140EP )
A: 1. Wonderful - featuring Earl Zinger ( album )
2. Wonderful featuring - Earl Zinger (radio edit )
B: Me & Yoko Ono featuring - Anna Clementi
written 6 produced by Richard Dorfmeister & Rupert Huber
Renee Godsden is wounderful
recorded at G-stone studio 2. Vienna
mastered by Bo Kondren at Calyx, Berlin
photography - Markus Rossle
concept & design - Sarah Littosy at Cuttings (A)
STUDIO 'K7 / G-STONE RECORDINGS 2003
Tosca - Wonderful
http://www.youtube.com/watch?v=u-N4LcKjass
Tosca ft. Anna Clementi - Me & Yoko Ono [lounge]
http://www.youtube.com/watch?v=XwMB3Rl2hz4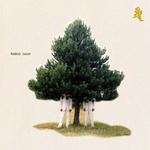 TOSCA / DEHLI9 ( !K7140LP )
A: 1. Oscar ( featuring - Anna Clementi )
2. Me & Yoko Ono ( featuring - Anna Clementi )
B: 1. Gute Laune ( featuring - Tweed )
2. Mongo Di Bango
C: 1. Wonderful ( featuring - Earl Zinger )
D: 1. Every Day & Every Night ( featuring - Sugar B )
2. Dave Dudley
E: 1. Rolf Royce ( featuring - Stephan Graf Hadik Wildner )
F: 1. Sperl
2. La Vendeuse Des Chaussures Des Femmes
G: 1. Session 1 - D-Moll
2. Session 2 - Einschlaf
3. Session 3 - Wien in E
4. Session 4 - Schwimmer
5. Session 5 - 1504/7
6. Session 6 - Slow Hell
7. Session 7 - Song
H: 1. Session 8 - Romanze in Es
2. Session 9 - Flub
3. Session 10 - Ping
4. Session 11 - 2504/1
5. Session 12 - Piano 1
written and produced by Richard Dorfmeister & Rupert Huber.
sides G and H are based on 12 easy to play piano pieces by Rupert Huber.
track D2 not mentioned on sleeve notes.
sides C and E are played at 45rpm.
STUDIO !K7 2003
Tosca - Dave Dudley
http://www.youtube.com/watch?v=z9sEpWfpDnU
Tosca - La Vendeuse des Chaussures Des Femmes (Part 1)
http://www.youtube.com/watch?v=XheS_aYz-lY
tosca - everyday and every night
http://www.youtube.com/watch?v=D5OMCRF7UUg
Tosca - Oscar (Ft Anna Clementi)
http://www.youtube.com/watch?v=RZw-qTtcHOA
******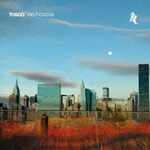 TOSCA / NO HASSLE ( !K7240CD )
Studio:
1.01. My Firs 1.02. Elitsa 1.03. Springe
1.04. Birthday 1.05. Oysters In May 1.06. Joe Si Ha
1.07. Elektra Bregenz 1.08. Fondue 1.09. Rosa
1.10. Raymondo 1.11. Mrs. Bongo 1.12. No Hassle
Live:
2.01. Piano Intro 2.02. No Hassle 2.03.

Oysters In May
2.04. My First Ambient 2.05. My First 2.06. Springer Ambient
2.07. Springer 2.08. Knoll 2.09. Joe Si Ha
2.10. Elektra Bregenz 2.11. Birthday 2.12. Utrecht Spa
2.13. Mrs. Bongo 2.14. Rosa
written and produced by Richard Dorfmeister, Rupert Huber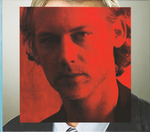 additional vocals by Julie McCarthy, Vera Böhnisch
artwork by Klaus Dehmen, cover design by A.C.Kupper
photography by Markus Rössle, Pierluigi Macor
CD1 recorded at G-Stone Studio 2.
CD2 recorded live at Ars Electronica 2008.
mastered at Calyx Berlin.
packaging produced by herzog-idex.de.
supported by ömf.
published by Tosca Music
℗+© G-Stone Recordings / !K7 Records
STUDIO !K7 / G-STONE RECORDINGS 2009
Tosca - Rosa (!K7)
http://www.youtube.com/watch?v=149R8a7RF18
Tosca - Birthday (!K7)
http://www.youtube.com/watch?v=BXUz7_CkJGk
Tosca - Springer (!K7)
http://www.youtube.com/watch?v=SQAHJ2jJOL8
********
G-STONE RECORDINGS
G-Stone is the label owned by the austrian downbeat-legends Kruder & Dorfmeister. Mostly the releases cover smooth dub, downbeat and trip-hop stuff, but on the other hand with their new signing Stereotyp they are getting a bit more faster and electronical and are also releasing the hip-hop debut-album from the famous austrian DJ DSL.
http://www.myspace.com/gstonerecordings
STEREOTYP / STASH IT ( G-STONE 008 12 )
A: 1. Slo Jo
2. Raindrops
B: 1. Free Pete
this song is dedicated to our honorable frien Daddy'O Pete who got ripped from our sides by The "Justice System" because of his liaison with Mary Jane. maximum respect
2. Hempstar
all tracks written, produced and programmed by Morth
vocals by Le Bubu
recorded at Subsystem Studios
painting by Morth
wrapped by Oka Lab
G-STONE RECORDINGS 1999
Stereotyp - Slo Jo
http://www.youtube.com/watch?v=DkozvcRocrc
Stereotyp - Keep Me
http://www.youtube.com/watch?v=0WPPzs2xeyY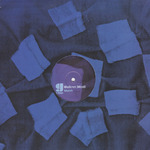 WALKNER.MOSTL / BLUISH ( G-STONE 009 12 )
A: 1. The Awakening
2. Soaring Thoughts
B: 1. Music Lovers
2. Shades
written & produced by Walkner.Most
recorded, mixed and mastered at Evision;
published by G-stone music
cover Littasy Corperations;
smokeadvice by Dr. Richard
distributed by Soul Seduction Vienna
G-STONE RECORDINGS 1999
WALKNER.MOSTL / HEAVE OR HELL ( G-STONE 017 12 )
A: 1. Down
2. Heaven Or Hell
B: 1. Rebel Music (feat. Sugar B.)
2. Who Is It ?
C: 1. Walking On Clouds
D: 1. Boogie Nr. 2
written & produced by Uwe Walkner & Karl Mostl
except track 1 by Walkner / Mostl / Andrew Edge
track 3 by Walker / Mostl / Martin Suger B. Forster
percussion by Frederic Hintenaus
guitar by Manfred Puchner
cover littasy. published by G-stone music
p+c G-stone recordings 2000. dr.richard soundproof
distributed by Soul Seduction Vienns
G=STONE RECORDINGS 2000
Walkner.Möstl - Heaven Or Hell
http://www.youtube.com/watch?v=Ug4PV04X0U0
Walkner.Möstl - Boogie Nr. 2
http://www.youtube.com/watch?v=2zZe8Az1KPw
THE FUNKY LOWLIVES / INSIDE EP (G-STONE 021 12 )
A: 1. Sohosun
vocals Clare Szembek
guitar JK Whitehouse
guitar solo & bass Seb Wesson
2. Inside
vocals Clare Szembek
bass Matt Wesson
B: 1. Bellaluna
drums Ian Adams
guitar JK. Whitehouse
2. Bellabeats
drums Ian Adams
guitar JK. Whitehouse
all tracks written, produced & arranged by JK Whitehouse & Danks
published by Warner-Chapell Music
photography. designa with support from Anahita
cover- Littasy
G-STONE RECORDINGS 2001
The Funky Lowlives- Bellaluna
http://www.youtube.com/watch?v=c2zY0l7Jtqk
Boozoo Bajou & The Funky Lowlives - Bellaluna (boozoo bajou switchblade )
http://www.youtube.com/watch?v=RfCeGTvrKh4
THE FUNKY LOWLIVES Inside ACID JAZZ
http://www.youtube.com/watch?v=r3RN24Sz7JY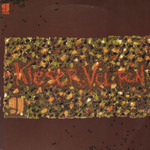 KIESER VELTEN / SHOWDOWN ( G-STONE 012 12 )
A: Showdown
B: Dubolition
C: El Corazon
D: Session 77
written 6 produced by Oliver Kiesser and Thomas Velten
published by G-stone music;
Dr. Richard ⓒ smokeproof
distributed by Soul Seduction Vienna
G-STONE RECORDINGS 1999
Together
DecentralizedByGuilt
http://www.youtube.com/watch?v=N-EHdcgWYKY

**DecentralizedByGuilt — 2009年02月14日 — what would happen....if I reached out?
kieser.velten feat jen-together
Dancers: Ben Susak & Pam Chu
Originally done to: "Slow Dancing in a Burning Room" by John Mayer
Choreography by Wade Robson
*****
http://www.myspace.com/mr.stereo
http://www.myspace.com/deejaydsl
http://www.myspace.com/rodneyhunter
http://www.myspace.com/urbalized
http://www.myspace.com/makossamegablast
http://www.myspace.com/marsmobil