MILES WHITTAKER
MILES WHITTAKER
色んな資料を調べていると、ぶれることなく新しい時代意識を切り取った先端音楽を展開しているアーティストの多くが、ミュージシャンである前にひとりのヴィニール依存症であり並外れたレコード蒐集癖を持っていることを思い知らされる。現在のイギリスの音楽シーンのコアはマンチェスターにあると思っているのだが、その基地モダーンラヴ・レーベルのマイルズ・ウィテカー ( Miles Whittaker / MLZやDemdike Stare, Pendle Coven、several other covert projects、Dauter Of The Industrial Revolutionなどでも活動している ) やアンディ・ストット( Andy Stott )しかりである。DJのレコード蒐集癖は80年代後半からのDJカルチャー ( サンプリング・カルチャー) では当たり前の態度だったのだが、いつのころからか音楽の文脈がずたずたに切断され、まるで脈略のないパラノイアDJが出現してからというもの、誰もが正統な文脈による音楽の聴き方、楽しみ方すらも忘れてしまったと言わざるをえない。いま先端音楽を理解しこころから楽しんでいる人間は、世界に2、300人しかいないであろうヴィニールジャンキーだけだ。彼らの多くが音楽リスナーの立場にあるのではなく、多くがアーティスト側、音楽や現代美術の送り手側に立っているひとたちだともいえる。気持ちいいほど排他的で小さな世界で完結されたメビウスの輪のような自己満足の世界 ( いいね ) 。マイルズ・ウィテカーがGary Howell、Peter Bracewell、Rhys Jonesの4人で結成したDaughter Of The Industrial Revolutionというユニットがあるが、2009年に発表した彼らの " Variable Resistance (Parts 001-003) " という作品をリリースしているレーベル " Cotton Goods " での戦略とコンセプトこそが、先端音楽のあるべき態度だろう。匿名性を帯びた無責任な集団としての意味合いを持つ大衆、先端音楽はそんな大衆に媚びる必要などもはやないのだ。我々は顕名性をもつ健全な音楽市民でありつづければいい。90年代以後、そしてゼロ年代、テン年代での音楽の文脈も知らないキミと、語り合える共通言語をなにひとつボクらは持ちあわせてはいない。意味の判明したロックやノイズやインプロヴァイズド・ミュージックなどの古い屍体音楽を思い出まじりに話すのだけは、正直耐えられないんだ。すまないね!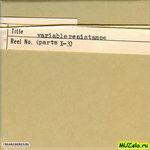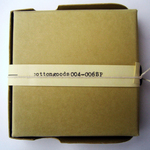 DAUGHTER OF THE INDUSTRIAL REVOLUTION / VARIABLE RESISTANCE PARTS 001-003 ( COTTON GOODS SP004, 005, 006 )
Variable Resistance, (Part 1)
CD1.1 Legislation For The Nation 6:47
CD1.2 Transistor Blues 5:57
CD1.3 Urban Myth 4:19
Variable Resistance, (Part 2)
CD2.1 Shape 4 5:25
CD2.2 Photon Shopping 7:54
Variable Resistance, (Part 3)
CD3.1 Nutrient Flush 11:29
CD3.2 The Folding Of Paper 8:15
**each 3"cdr is housed in a plastic wallet and a handmade paper sleeve with an information card which is individually numbered up to 175.
All 3 cdrs are packaged in a microfilm box with a string tied archive strip surrounding it.
cotton goods
http://www.cottongoods.co.uk/
Cotton Goods discogs
http://www.discogs.com/label/Cotton%20Goods
*******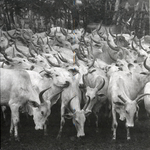 MILES / FACETS ( MODERNLOVE LOVE068 )
A: 1. Flawed
2. Lustre
B: 1. Primer
2. On The Fly
**Miles Whittaker
Real Name: Miles Whittaker
Aliases: DJ Miles, Millie, MLZ
In Groups: Daughter Of The Industrial Revolution, Demdike Stare, Millie & Andrea, PCB (3), Pendle Coven
*limited to 700 copies
made in UK
MODERN LOVE 2011
Miles - Primer

Miles - Flawed
http://youtu.be/zICytX9j6mU
Miles - Lustre

Miles Whittaker
http://www.youtube.com/results?search_query=Miles+Whittaker&aq=f
Modern Love
Profile: Part of Boomkat.com, the online manifestation of Pelicanneck Records in Manchester.
Modern Love is a record label based in Manchester, UK. We've released records by Claro Intelecto, Move D, Andy Stott, Demdike Stare, Deepchord Presents Echospace, Bitstream, Kaman Leung, Mariel Ito, Pendle Coven, MLZ, Troubleshooter, Ilektro and others.
Modern Love has two associated imprints: Hate and Daphne.
▼ more
Sublabels:
Boomkat Selected Mixtapes, Daphne, Hate, Young Americans
Contact Info:
Modern Love
c/o boomkat.com
Unit 101 Ducie House
37 Ducie Street
Manchester
M1 2JW
United Kingdom
shlom@modern-love.co.uk
Sites:
modern-love.co.uk, soundcloud.com/modernlove, Twitter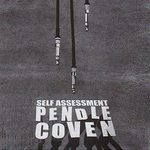 PENDEL COVEN / SELF ASSESSMENT ( MODERN LOVE LOVE 053 )
1. Aged Drone
2. Iamnoman
3. Unit 6
4. Uncivil Engineering (Calm Mix)
5. Optimal
6. Modern Mode
7. Chord Calculus
8. Nice Moves
9. MVO Chamber
10. Golden Hadron
11.1. Exigen
11.2. Untitled
all sounds and noises written and produced by Miles Whittaker and Gary Howell
except track 7 which uses samples taken from Mike Huckaby's Waldorf Wave sample CD
Pendle coven thanks: Shlom & Sonia, Andy Scott, Claro Intelecto, Radu and all at Boomkat, Rgys, Lorna and Minnie, Daz Quayle
design by: Radu Prepeleac
made in Uk
MODERN LOVE 2009
http://www.shrewd-ape.com/pendlecoven.swf
Pendle Coven - Chord Calculus
http://youtu.be/OP-YBe3_fOs
Pendle Coven - Unit 6
http://youtu.be/W-DNz839vW4
Pendle Coven - Optimal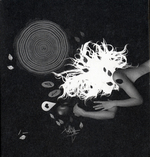 DEMDIKE STARE / TRYPTYCH ( LOVE 067 )
Forest Of Evil
1-1: Forest Of Evil (Dusk)
1-2: Forest Of Evil (Dawn)
1-3: Quiet Sky
Liberation Through Hearing
2-1: Caged In Stammheim
2-2: Eurydice
2-3: Regolith
2-4: The Stars Are Moving
2-5: Bardo Thodol
2-6: Matilda's Dream
2-7: Nothing But The Night 2
2-8: Library Of Solomon Book 1
2-9: Library Of Solomon Book 2
Voices Of Dust
3-1: Black Sun
3-2: Hashshashin Chant
3-3: Repository Of Light
3-4: Of Decay & Shadows
3-5: Rain & Shame
3-6: Desert Ascetic
3-7: Viento De Levante
3-8: Leptonic Matter
3-9: A Tale Of Sand
3-10: Filtered Through Prejudice
3-11: Past Is Past
profile: Lancastrian experimental venture made of Sean Canty and Miles Whittaker.
Demdike (aka Elizabeth Southern) was the ringleader of the Pendle Witches.
accused from three murders, she died in prison in 1622 before coming to trial.
members: Miles Whittaker, Sean Canty
artwork by Andy Votel
layout - Radu Prepeleac
Notes
released in an oversized eight-panel gatefold sleeve with exclusive cover artwork.
previously released as three separate LPs on Modern Love: LOVE060 , LOVE065 & LOVE066 .
tracks 1-3, 2-7, 2-8, 2-9, 3-10 & 3-11 are bonus tracks.
**format: 3 x CD, Compilation
made in UK
MODERN LOVE 2011
Demdike Stare - Library Of Solomon Book 1
http://youtu.be/JPoNyOa7NaE
**Miles Whittaker & Sean Canty
Demdike Stare is the occult new project from Miles Whittaker and Sean Canty. Miles is probably better known as Modern Love's DJ MLZ or as 0.5 of Pendle Coven. Sean Canty is the dedicated digger behind the Haxan events and a member of the hugely respected Finders Keepers crew of vinyl vultures. Their collaborative project tracks the sonic ley lines of cult soundtracks, Arabesque dubs and psychotomimetic ephemera with a proper Lancastrian twist.
*Lavish 3CD set (23 tracks/160 minutes long) housed in a triple panel Digifile - bringing together three albums previously only available on vinyl, plus an extra 40 minutes of bonus material recorded during the same sessions - completely exclusive to this release* Demdike Stare is a project made up of two insatiable vinyl collectors based in the north of England: Sean Canty (who works for the esteemed Finders Keepers label) and Miles Whittaker (a longtime producer and DJ who has released music under the MLZ moniker and as part of Pendle Coven). The music Demdike Stare make is hard to pin down, based largely around archival musical sources ranging from obscure library records to long forgotten jazz, early electronic, and industrial recordings, alongside an array of Iranian, Pakistani, Turkish and Eastern European material largely unknown in the Western world. Demdike Stare absorb and re-align these found sounds via their ever-expanding array of analogue machinery, ending up with something that is in part Plund.erphonic, but ultimately completely new. Their music has sometimes been lumped-in with the Hypnagogic, Hauntological and, most recently, 'Witch House' movements, but ultimately Demdike Stare should appeal to anyone with an interest in everything from classic KPM library records through to the music of Basic Channel and all the way to the smudged, altered-realities of James Ferraro and The Caretaker. That is, at least until the next record, when the frames of reference might just change up and take them somewhere completely different...
THU-07-APR-2011 Tone Division presents Thursday Vision w/ DEMDIKE STARE live

**THU-07-APR-2011 | 21H | PRINZENBAR, HAMBURG
w/ DEMDIKE STARE live, FIELDS ON, RISK ALERT & MOMO
Music: "Caged In Stammheim" by Demdike Stare
http://www.dvsn.cc/tone
http://meandogblues.blogspot.com/
http://www.myspace.com/pookawig
http://twitter.com/demdikestare
The dark arts of Miles Whittaker (aka MLZ, and part of the Demdike Stare, Pendle Coven and several other covert projects) have been casting their spell over listeners for the better half of this decade. His peerless record collection and associated vinyl addiction have largely informed his ouevre, roving from the blackest doom metal to glacial nordic electronics, layered drones, shuffled House, Berlin dub and Detroit techniques. His uber-dark new project Daughter Of The Industrial Revolution is the place where he can indulge those passions in solo mode over three 3" CDs for the bespoke Cotton Goods label. We've only got a slight clue what the title alludes to, but we can tell you that 'Legislation For The Nation' opens the set with a hazy piece of ambience recalling the overloaded-but-subdued ferric tones of Kevin Drumm, while 'Transistor Blues' sounds like the residue of an analogue MLZ session, where the machines have been left to their own devices, creating spectral impressions of Berlin dub. 'Shape 4' follows with a grey slate-and-sandstone toned slab of doomy atmospherics, while the acid reflux of 'Photon Shopping' coats the ears in an abstracted 303 residue. The lengthy 'Nutrient Flush' is the album's centrepiece, paying tribute to the isolationist bleeps of Mika Vainio with potent tones patiently given time to seep through the system to achieve the required results. As usual the amazingly packaged discs are housed in bespoke handmade sleeves inside customised microfilm boxes that have been individually numbered. Totally amazing music - blink and you'll miss out forever.
Boomkat
seems to be sold out visit Cotton Goods
try (thanks to salamantis for the rip)
POSTED BY KOSHKA AT 12:40 0 COMMENTS
LABELS: AMBIENT, COTTON GOODS, DAUGHTER OF THE INDUSTRIAL REVOLUTION, DRONE
Demdike Stare - Extwistle Hall vs Forest Of Evil (Dusk)

Demdike Stare - Regolith
http://youtu.be/VSuT2yHCDEI
モンタージュ、セルロイド、ホラー映画をコンセプトにしたテロサウンドトラック。それはテクノ、ダブステップ、緊張、ムード、モーションなどの要素をカットアップして構成されている。この混合物を通して、19世紀に文化的ルーツを持っている異教思想、ロブ・ヤング ( Rob Young ) の万人必携の書「エレクトリック・エデン」 ( "Electric Eden" ) のなかのイギリスの牧歌的な異教思想、オカルト、アフリカ起源の不穏な超自然要素などが眺望されている。
ディムダイク・ステア (DEMDIKE STARE)は、マイルズ・ウィテカーとショーン・キャンティ ( Fifinders Keepers レーベル ) によるユニット。ベーシックチャンネル以後、エクスペリメンタルなミニマルダブは、こうしたシネマチックでインダストリアルなサウンドスケープを持つものへと変遷していっている。アンディー・ヴォーテルの60年代的モダン・シャーマニックなアートワークも、彼らの世界には不可欠。このCDは、ディムダイク・ステアがリリースしたForest Of Evil、Liberation Through Hearing、Voices Of Dustの3枚のCDがコンパイルされたもの。T++からモノレイク、シャックルトンなど、不吉なインダストリアル・ダブの流れはこれから世界中に感染していくだろう。